Instructions for Desktop PC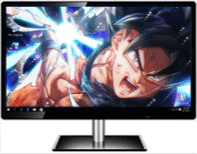 Option 1: Wallpaper Engine (Costs $3.99)
We highly recommend Wallpaper Engine that is available on Steam. It only costs $3.99. All of our animated wallpapers are tested on Wallpaper Engine to make sure it works perfectly. 🙂
Option 2: Wallpaper Engine – Cracked Version
If for some reason you do not have access to a credit card, then the internet provides you with a cracked version. But honestly, we prefer you buy the cheap software to support the developer.
▬▬▬▬▬▬▬▬▬▬▬▬▬▬▬▬▬▬▬▬▬▬▬▬▬▬▬▬
Instructions for Android Mobile Phone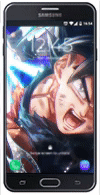 There are many mobile apps that allow you to add a video background on your Android phone. We recommend you download the FREE "Video Live Wallpaper" mobile app. Click here for instructions on how to add an animated wallpaper to your Android mobile phone.
Disclaimer: We are not affiliated with any of the applications mentioned above. We are just fans of their neat software. 🙂