HELP! The app won't open!
If you double-clicked the MLWapp icon and nothing is happening, that means the app is already running. To open the app, follow the instructions below: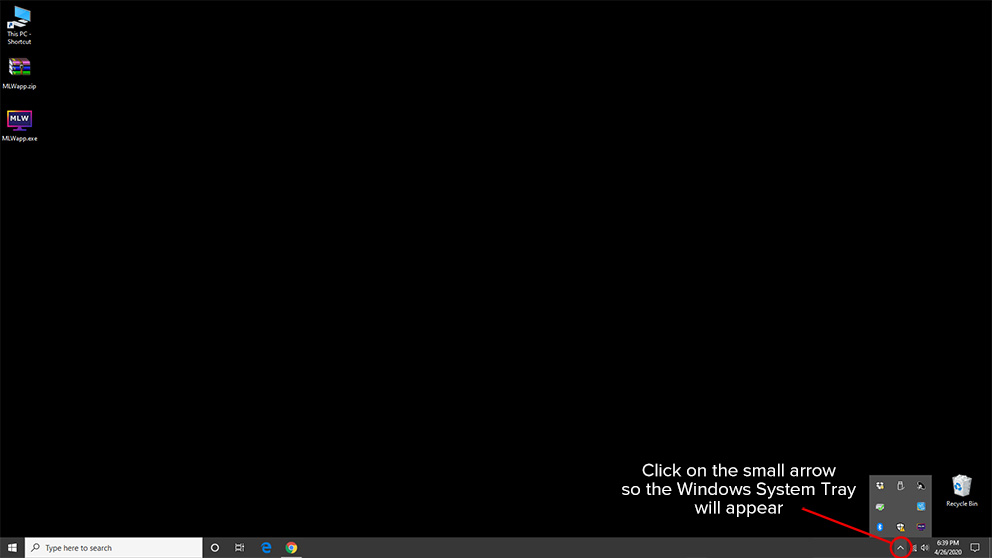 1) Go to the bottom right corner of your screen. Near the date and time there is a small arrow. Click on the small arrow so that the Windows System Tray will appear.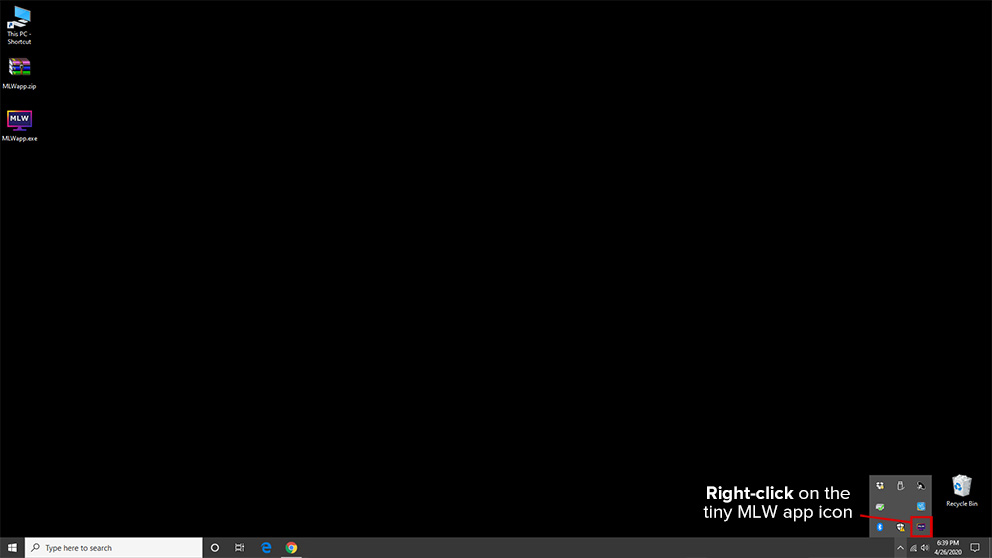 2) Find the tiny MLWapp icon. RIGHT-CLICK on the MLWapp icon.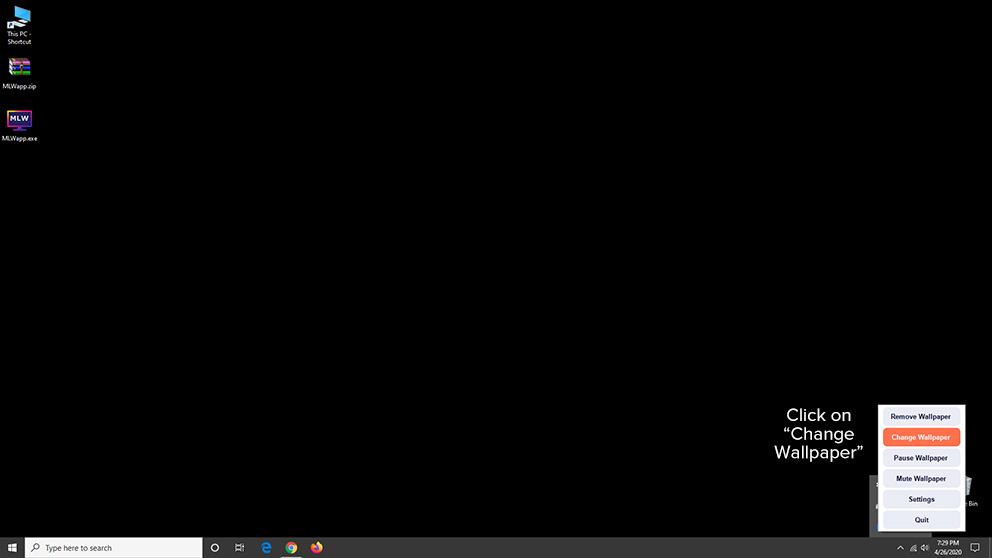 3) Click on the "Change Wallpaper" button to OPEN the MLWapp.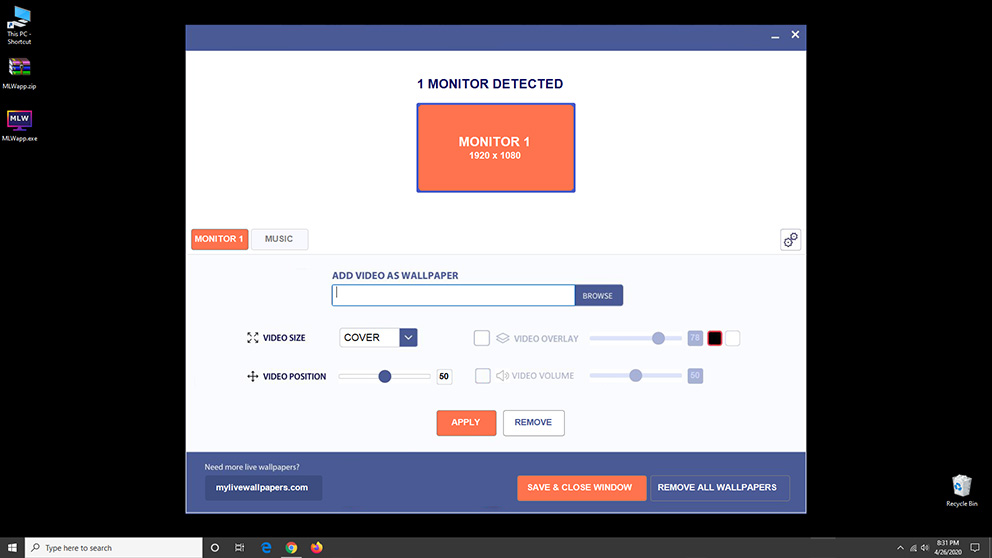 4) You have successfully opened the app! You can now set a live wallpaper on your desktop PC 🙂 Enjoy!